apap explains "Native Advertising"
IMAGINE YOUR BUSINESS – NATIVE STYLE!
Many businesses struggle to find a form of marketing that works and guess what… The answer is NOT necessarily to spend more money! The key to having a marketing solution that works is to map out a plan that utilizes effective tools for promotion, ensuring their suitability for your business and your customers. But guess what else!? Not all advertising has to be SALE SALE SALE to get results. There's this pretty neat concept referred to as "Native Advertising", which is a form of paid advertising where the Ad itself doesn't look or act like an Ad!
Wait… what? No, really – I'm serious. Native Advertising is one of the most powerful forms of advertising because it gives readers what they want – A STORY – (not another Ad) with what us marketing maven's like to call a soft sell for your business.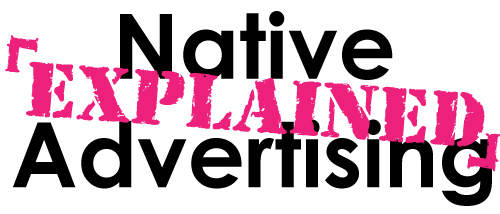 So HOW will Native Advertising work for you?
Native Advertising is all about providing your customers with information on a particular topic or product. We have been working with AFS Independent Living Superstore to provide them with an effective Native Advertising Campaign. Over the last week, there have been series of 'ads' run (100215, ILS2201, ILS2701, ILS2801, ILS3001) – each with their own topic of conversation. The idea behind running a native rather than the regular 'sale' focused ad is to gain some interest in the business and the product without it being a hard sell to the customer. Studies prove that readers are more likely to, and enjoy, reading an interest piece or story about a business and/or products rather than having sales and numbers thrown at them just like every other ad. See what you think:

Rockhampton Grammar School have taken native advertising a step further with 8 pages inserted into the newspaper specifically designed to look like part of the paper – not an insert that screams out ADVERTISING! To see the RGS native advertising, Click HERE.
So… what do you believe receives more attention from the majority of readers? What do you believe actually engages the reader? Your STORY? Or your ADVERTISEMENT?